When I received A Diver's Guide to the World: Remarkable Dive Travel Destinations Above and Beneath the Surface, I expected either a giant coffee-table picture book or one of those compact pocket guides that seem to be the ubiquitous format for travel guides.
National Geographic seemed to have anticipated this and printed this 352-page book in a somewhat handy 7.25 (18.4cm) x 9.25 (23.5cm) inches format. While not quite pocket-seized, the book will comfortably fit into a carry-on bag, backpack, or airplane seat pocket.
Within minutes of opening the pages, I noted that this was more than a typical diving guide and, in some ways, less. After learning a bit more about the authors, Carrie Miller and Chris Taylor, it became clear that, unlike most diving guides, this book has been written from the combined perspective of a non-diver (Miller) and her professional diving partner (Taylor). To write this guide, the pair traveled to 50 dive locations in 35 countries, spending more than 250 hours underwater, to compile this unique guide.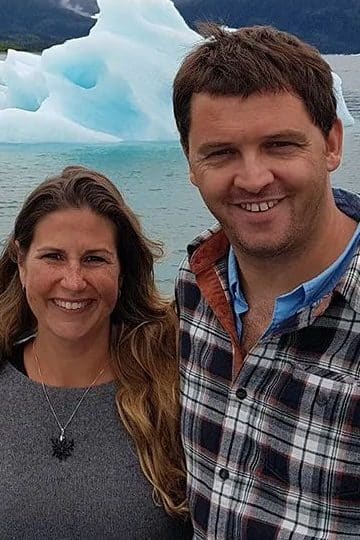 Carrie Miller is a long-time National Geographic contributor and well-known writer, while her partner Chris Taylor is an experienced diver with over 1,000 dives. The pair set out to create a "diving guide" with a strong travel guide" vibe, and by combining the perspectives of both diver and non-diver, this book becomes more inviting and valuable to a much wider audience. As the authors state in the Introduction:
"This is a book for those explorations-for dive travelers. It's a different kind of guidebook, written for divers who like to travel, travelers with an interest in the underwater world, or divers traveling with non-diving companions."
From Alonnisos, Greece, to Cocos (Keeling) Islands, Australia, the authors cover well-known destinations, such as Key Largo, Florida, USA, and some off-the-beaten-path destinations, such as Kenting National Park in Taiwan. Arranged in (mostly) alphabetical order, the world map on pp.14-15 shows that the 50 locations are not random but represent a pretty comprehensive slice of locations across the globe, with every significant continent represented. Generally, there is a location or two within reach for divers of almost any level of experience and budget.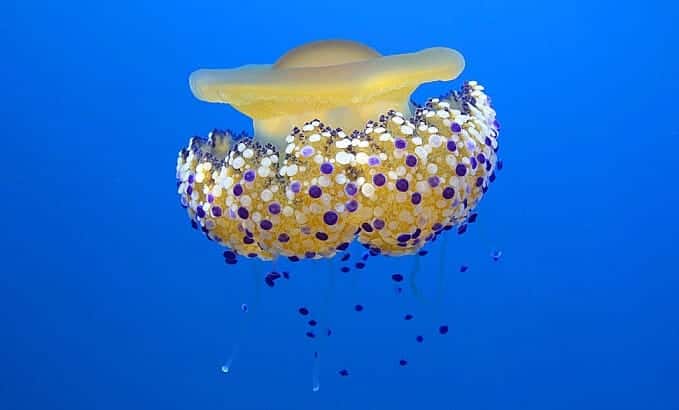 There is a strong ecological component throughout the guide, and each chapter gives a good snapshot of the geography, the people and places in the area, select food and lodging choices, and local dive operators. The dive locations are given detailed descriptions of the dive site and pictures of significant features. Additionally, each chapter has a highlighted section titled "Make A Difference," a sidebar that illuminates a specific program or ecological effort travelers can either participate in or support. The authors write:
"We selected locations based on two criteria. First, the place needed a mix of land and ocean activities. Second, the destination needed to be trying to do the right thing by the environment-think caretaker rather than profiter-even if it's not getting it exactly right yet."
The authors provide plenty of details to help travelers plan their dream dive vacation while accommodating the non-diver and providing topside activities for all to enjoy. Included in each chapter is the "Need to Know" section that features solid information on how to reach each destination and how to get around once you do, packing tips, local weather information, and where to dive, stay, and eat.
Also, if you're like me, you love discovering how people are doing good in the world — and how you can help — especially when preserving Earth's natural wonders. This book introduces us to many people and organizations in the "Make a Difference" section. It makes getting involved easy, whether you do so online or in person while you're on your next trip.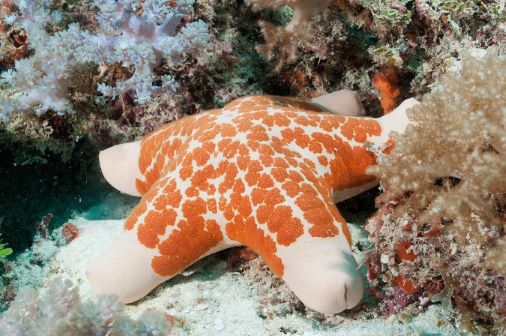 Explore ancient monasteries in Greece;
Dive with sharks in the Bahamas;
Learn to surf before (or after) diving with whale sharks in Australia;
Discover the coast of Mozambique on a traditional dhow while diving with mega-fauna;
Sing karaoke after diving with Thresher Sharks on Malapascua Island, Philippines;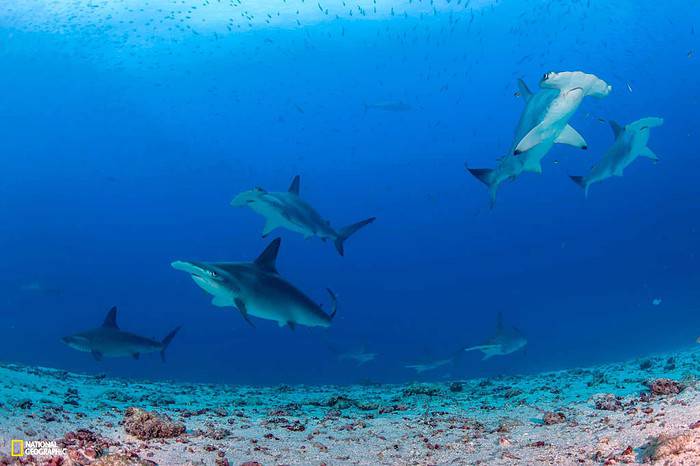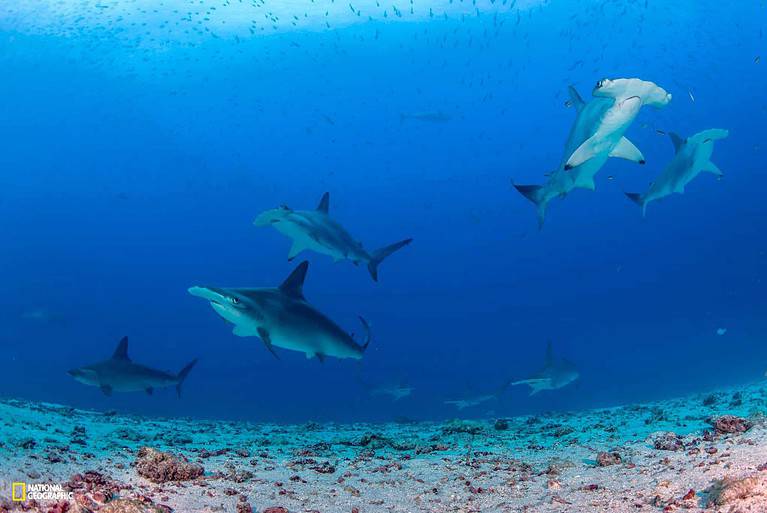 Like all of National Geographic's books, A Diver's Guide to the World is filled with stunning photos, and the location descriptions and valuable insights make planning your next dive trip much easier, and as travel restrictions ease after the global pandemic, this guide will give you that extra push to get back out on the water, travel the world and make your own great adventure story!
A Diver's Guide to the World: Remarkable Dive Travel Destinations Above and Beneath the Surface is available at booksellers everywhere.
Key Features
Publisher: ?National Geographic (16 Feb. 2023)
Language: ?English
Paperback: ?352 pages
ISBN-10: ?1426220928
ISBN-13: ?978-1426220920
Dimensions: ?18.42 x 1.91 x 23.5 cm
Price
$29.95 USD / £22 GBP / ~€25 EUR
Buy Now

National Geographic A Diver's Guide to the World
Filled with compelling stories, expert advice, and stunning National Geographic photography, this comprehensive guide features extraordinary destinations for divers who like to travel, divers traveling with non-diving companions, and travelers who are passionate about the ocean.