Make the most of your time in Argentina with these useful tips to prepare you for arrival.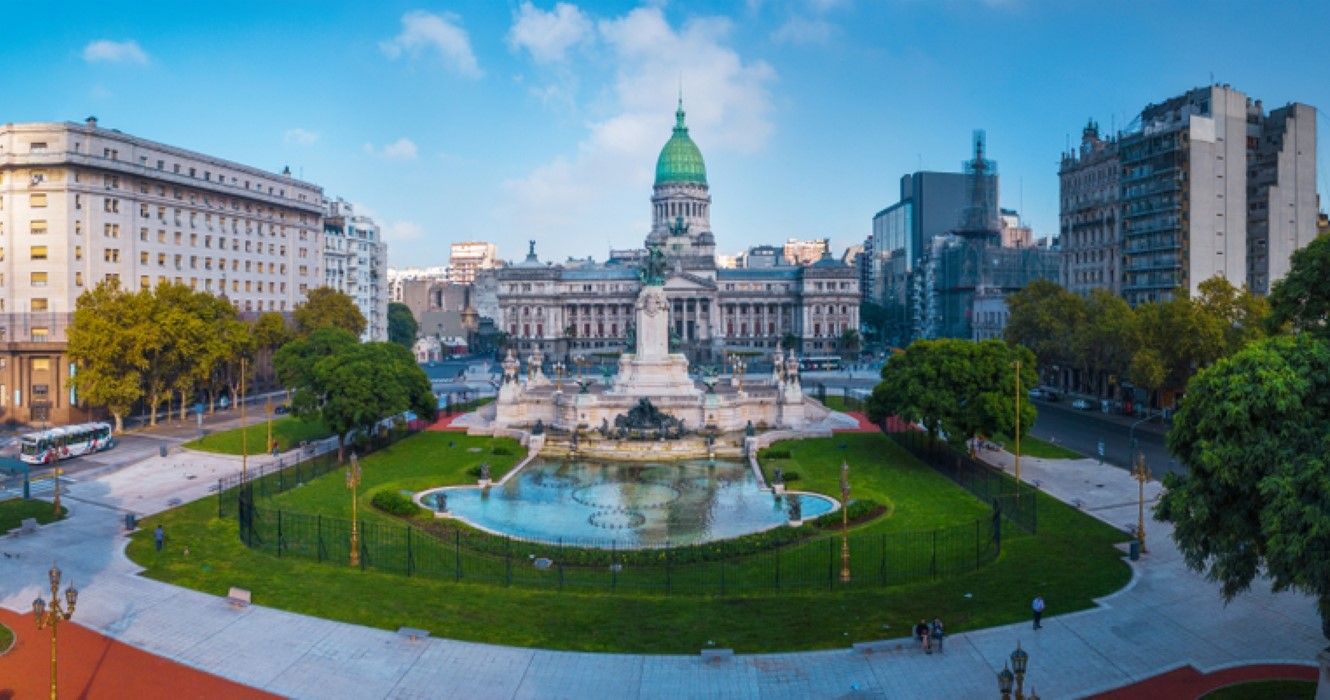 Panorama of the city of Buenos Aires, Argentina
Argentina is a vast country in South America that offers travelers a chance to experience bustling city streets, scenic wineries, and epic hiking trails within a few hours of each other. Most people heading to Patagonia are likely focused on what to pack for a trek. They may overlook these important details in their preparations for traveling the rest of the country. Here's what to do know before visiting Argentina.
10

Exchange Cash In Buenos Aires Upon Arrival

The Argentinian peso has significantly decreased in value in recent years, with inflation in the country growing rapidly. Therefore, foreign currency like the US Dollar is in high demand. This need for stable currency in the country has resulted in what is called the Blue Dollar or Blue Rate – a better exchange rate that allows travelers to nearly double their money when exchanging cash in Argentina rather than in their home country before departure. To properly take advantage of this better exchange rate, travelers can either bring cash in US dollars to exchange at a Cambio in Buenos Aires, the Paris of South America. Or, they can send money to themselves via Western Union for pickup in Argentina and receive the amount in Argentinean Pesos at pickup.
9

Brush Up On Your Spanish

Although Argentina sees plenty of tourism, especially in Patagonia, English is only widely spoken throughout a portion of the country. To effectively communicate with business owners, waiters, and accommodation hosts in Buenos Aires and beyond, knowing some basic Spanish phrases goes a long way. For example, each waiter at a restaurant will ask if you want your water "con gas" (sparkling) or "sin gas" (still). Being prepared for and knowing how to answer common questions like these can help make the experience smoother.

Related: 'Our Great National Parks': Explore Chilean Patagonia's Incredible Landscape
8

Get A Local Sim Card

The cell service in Argentina can be spotty, especially in rural areas like El Chalten. To avoid being stuck without an internet connection, it's a good idea to get a local SIM card for your phone upon arrival. Compared to North American data charges, these SIM cards are relatively affordable, often providing around 20 Gb of data and an option to top up as required. Ensure your phone is unlocked before departure, so you can swap out the card without issue.
7

Pack A Windbreaker

The weather in Argentina varies by region, but for travelers venturing south to Patagonia, there is no question that a windbreaker is a necessity. Even on warm, sunny afternoons, winds can pick up unexpectedly, so having a layer to add to any outfit will make exploring this region more comfortable.
6

Make Use Of Overnight Buses

Distances between cities in Argentina are vast, taking hours to cover overland. While it's possible to hop on short flights between many cities (like Buenos Aires to El Calafate or Mendoza to Buenos Aires), it's always a good idea to look into night bus options first. In many cases, there are overnight buses with comfortable seats that will get you to your next destination for a fraction of the cost of a flight and save you a night's worth of accommodation. This is a great option for the budget backpacker.
5

Eat As Much Dulce De Leche As Possible

Dulce de Leche is a delicacy in Argentina and can be found incorporated into breakfast, lunch, dessert, and even hot beverages. This syrupy spread is made of sugar and milk and adds a delightful flavor to toast, specialty coffees, and alfajores. Take any opportunity to sample this sweet treat and embrace the sugary breakfasts of Argentina.
4

Leave The Veggie Diet Behind

Vegans and vegetarians can absolutely find incredible food options in Argentina, from pumpkin tartas to espinaca empanadas. However, for those willing to opt for a flexitarian diet during the trip, it's worthwhile to sample some of Argentina's most famous dishes: asados. Grilled meats are a part of the culture here, and rib-eye steak, Patagonian lamb, and chorizo are all extremely well-made menu items to try.
3

Bring A Backpack (Not A Suitcase)

Backpacking is the way to go in Argentina, especially for travelers heading south to Patagonia. While suitcases may be easier to roll through the airport or bus terminal, a backpack is a more convenient option when trying to reach your hostel on foot. From the airport and bus terminals in El Calafate and El Chalten, the roads are rough and not easy to navigate with rolling luggage. Most travelers bring a large backpack (50 to 80 liters) to check and carry on a small backpack or rucksack with valuables and personal items.

Related: Refugios To Estancias: 10 Types Of Accommodation To Try In Patagonia
2

Download Uber And Cabify

Getting around Buenos Aires can be intimidating upon arrival – it's an expansive city with lots of green space. All the main areas to visit are extremely spread out from one another, meaning exploring entirely on foot is not an option. Although it's not South America's most walkable city, Buenos Aires is easy to navigate once you download apps like Uber or Cabify. Switch Uber's payment method to Cash in order to use the Blue Dollar rate to your advantage.
1

Leave Room In Your Budget For Excursions And Day Tours

Some of the highlights of Argentina are in the experiences, whether it's walking on a glacier, kayaking in crystal blue waters, or hiking to impressive mountain peaks. Don't miss out on these fantastic adventures by under-budgeting. While Argentina is affordable, excursions like these can still cost upwards of $40 USD per person. Plan ahead to enable yourself to enjoy these once-in-a-lifetime experiences without financial stress.